Brite Smiles Dentistry is a dental practice in Flower Mound, TX providing sedation dentistry services. Dr. Salguti is experienced in performing sedation dentistry and has a calming bedside manner. She provides compassionate care and is dedicated to helping her patients feel relaxed during their procedures.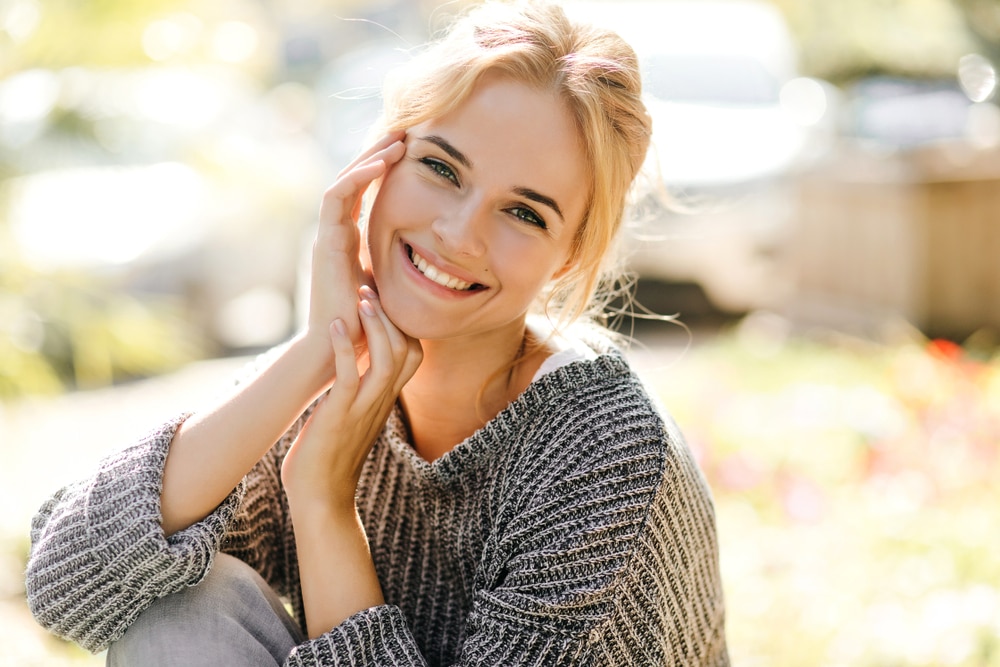 What is Sedation Dentistry?
Sedation dentistry is a practice that provides a safe and effective way to manage anxiety during dental procedures. It is becoming increasingly popular with patients who are anxious about the dentist or need extensive dental work done. Sedation dentistry allows for a relaxed, comfortable experience for the patient.
What are the Benefits of Sedation Dentistry?
By combining relaxation techniques and sedative medications, Dr. Salguti can provide our patients with a tranquil and stress-free experience. Sedation dentistry has many benefits, including enhanced comfort, minimized pain, and improved long-term oral health.
The most significant benefit of sedation dentistry is its enhanced comfort. Patients who experience extreme dental anxiety or fear often avoid necessary dental treatments, leading to long-term oral health problems. With sedation dentistry, patients can receive the treatment they need in a relaxed and comfortable environment. The sedatives used in sedation dentistry reduce the patient's awareness of the dental procedure, allowing them to remain calm and relaxed throughout the entire procedure.
Dental Anxiety vs. Dental Phobia
Dental anxiety and dental phobia are terms used to describe fear or apprehension related to dental care. However, they are not the same thing.  
Dental anxiety is when a person gets nervous or anxious when visiting the dentist but can still proceed with the appointment. This kind of anxiety is often quite mild and manageable and doesn't prevent the person from getting necessary dental care.  
Dental phobia is much more intense and can be debilitating. A person with dental phobia will experience extreme fear and panic and may even avoid the dentist altogether.
Dr. Salguti is an experienced sedation dentist who is known for her ability to help patients who have dental phobia and dental anxiety feel at ease in the dental chair. She understands that many patients may be anxious about their upcoming dental treatments and takes the time to listen to their concerns and create a personalized care plan.  
Dr. Salguti offers a variety of sedation dentistry options to her patients, including oral sedation, "laughing gas," and intravenous sedation. Depending on the patient's needs, she will work with them to determine the best option for their treatment.
Dr. Salguti also takes the time to explain the sedation process to her patients, helping them feel more comfortable and secure. She is dedicated to providing a safe and comfortable dental experience, regardless of your anxiety level. By listening to your concerns and providing a suitable form of sedation, Dr. Salguti can make you feel at ease during your treatments.
Oral Sedation
Oral sedation is one of the most common forms of sedation dentistry. It is administered with a pill or liquid. The pill or liquid is taken an hour before the procedure and typically causes drowsiness and relaxation. You are awake and able to respond to Dr. Salguti but may not remember much of the procedure. Oral sedation is generally considered safe and effective, and it is a popular choice for patients anxious about the dentist.
IV Sedation
IV sedation is a more intense form of sedation dentistry. It is administered through an IV in the arm and is typically used for longer, more involved procedures. IV sedation can cause a deeper level of relaxation and result in the patient not remembering the procedure. You must have someone to accompany them to the appointment and drive them home afterward.
Sedation Dentistry in Flower Mount, TX
Sedation dentistry is an excellent option for those anxious about going to the dentist. It is safe, effective, and can provide a comfortable and stress-free experience. Brite Smiles Dentistry in Flower Mound, TX, is one practice that offers sedation dentistry services. Led by Dr. Deepika Salguti, the practice provides compassionate care and is dedicated to helping its patients feel relaxed and at ease during their procedures. If you are in the area and are interested in sedation dentistry, be sure to schedule an appointment today!