Dental Impants in Flower Mound, TX
During the last 20 years, dental implants have become a desirable alternative to other methods of replacing missing teeth. Excellent success rates and a range of implants available give dentists various new ways to treat and replace lost teeth. Here at Brite Smiles Dentistry, we specialize in Flower Mound dental implants.
What are Dental Implants?
Structurally, a dental implant is a titanium-based cylinder that replaces the missing tooth root. After some time, other parts are placed on the implant to enable Dr. Salguti to eventually place a crown (cap) on the implant. We can also use implants to support full or partial dentures, dramatically improving denture retention and stability.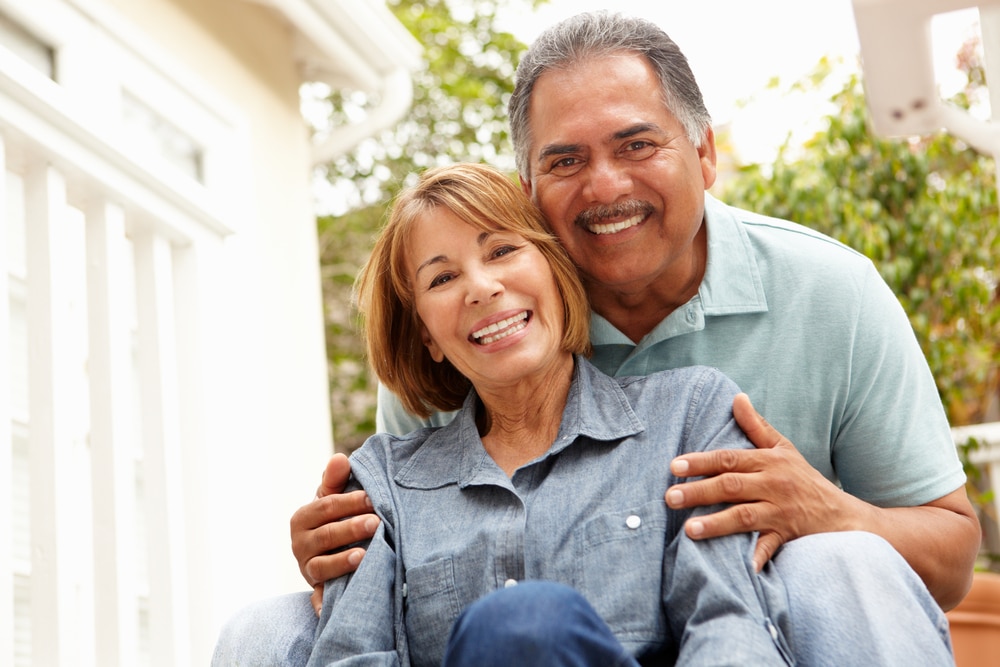 Am I a Candidate for Dental Implants?
At Brite Smiles Dentistry, we can evaluate your case and tell you if you are a candidate for dental implants in Flower Mound, TX. Most patients with adequate bone mass can have implants, although it varies among individuals. Typically, we perform an X-ray and CT scan to determine if you have enough bone to place the implant and verify the size and kind of implant we should place.
Benefits of Dental Implants
When compared to fixed bridges and removable dentures supported by other teeth or gum tissue, implants offer numerous advantages:
Better Aesthetics: Since we place implants in the gum similar to how a natural tooth is supported, they offer a more realistic and natural look than other alternatives.
Reduction of Bone Resorption: The supporting bone structure gradually recedes when a tooth is lost. Placing an implant in that space significantly reduces the speed of bone resorption and provides stability for this valuable tissue.
Retention: Patients who have experienced removable full or partial dentures know that keeping their dentures in place is always a challenge. Dental implants offer a significant improvement to denture retention for all patients. In some cases, we can secure the denture to a group of implants with special screws that stabilize the denture completely.
Preserving Natural Tooth Structure: A bridge is often the preferred method of replacing a single missing tooth. Bridges require extra preparation for the surrounding teeth to ultimately connect three or more teeth. Waiting can negatively impact your oral health by making retaining your teeth more complex and often requires destroying existing tooth structures to create room for the new bridge. An implant is primarily independent and does not negatively affect the adjacent teeth.
Dental Implant Process
The process of restoring lost teeth involves two stages. The first we refer to as the surgical phase and the second as the prosthetic phase or the restorative phase.
Surgical Phase
Our implant expert, Dr. Salguti, will surgically insert the implant, which acts as the prosthetic root, into the jawbone. The artificial root will subsequently function in place of the natural one and eventually integrate with the jawbone. Sometimes there is not enough jawbone to support the implant adequately. Dr. Salguti may perform a bone graft in this situation to strengthen the jaw.
Restorative Phase
You will return for the second phase three to four months after the implant placement. Dr. Salguti will attach an implant abutment to the implant when this phase starts. After that, we will submit a scan to a lab for analysis. A custom dental implant restoration, such as a crown, denture, or dental bridge, will be created using the scan and will fit the mouth perfectly. It will be carefully adjusted for a comfortable fit when we initially place it.
Flower Mound Dental Implants
We have great implant dentists at Brite Smiles Dentistry. In addition to being aesthetically pleasing, dental implants also help to preserve the jawbone and prevent further tooth loss. As a result, they are an increasingly popular choice for dental patients. 
We understand how important it is to have a healthy and functional smile. For more information about dental implants in Flower Mound, TX, please call our office to schedule your consultation.