Meet Dr. Deepika Salguti, D.M.D.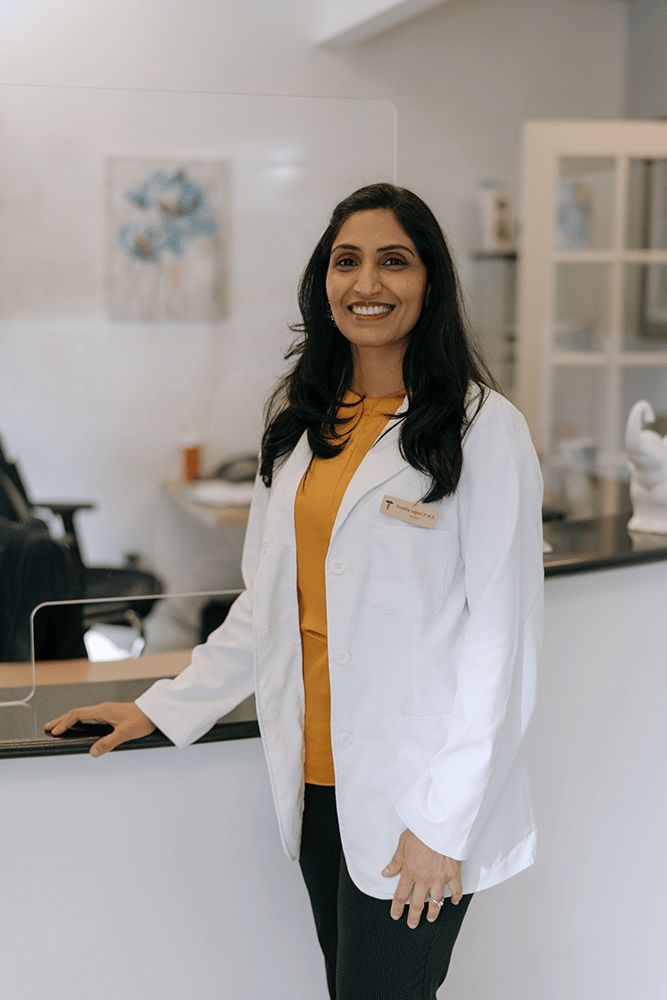 Meet the Flower Mound Dentist
Dr. Deepika Salguti, D.M.D.
Dr. Salguti has graduated in 2001 from Boston University School of Dental Medicine. She has professional experience working with a group of dentists in a group dental practice and also in private dental office.
Dr. Salguti  consistently attends continuing education classes taught by experts in new techniques, keeps current with latest advances in dentistry by attending continuing education seminars.
Dr. Salguti is married and has two beautiful daughters. She loves spending quality time with her family. She likes listening to music and reading books.